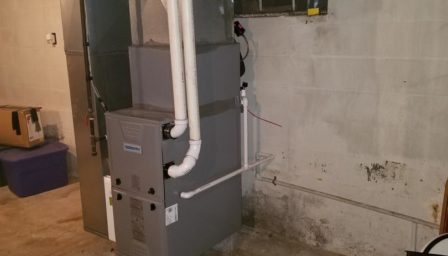 Why I Need A Yearly Furnace Inspection
There are few things more disappointing than the bite of a freezing cold house first thing in the morning. What bites even harder than the cold is the unexpected repair cost of your furnace. Keeping up on maintenance and staying ahead of any wear and tear or damages can really save you money and stress in the long run. Especially if you are unfortunate enough to have a furnace problem on an evening, weekend, or holiday! A simple yearly furnace inspection can save you hundreds, or even thousands, in the long run. Find out how to keep your furnace in tip top shape below.
Change Your Furnace Filter
Mentioned often on our blog and maybe the simplest way to keep your furnace running for years to come is to change your furnace filter often! The "dirtier" your home or environment the more often you should be changing your filter. The standard home should be changing the filter at least once every 3 months. Homes in a particularly dusty, high pollen, or sandy area should change their filters more often, typically every month or two. You should also be changing the filter monthly or bi-monthly if you have one or more pets in your home. A dirty filter not only reduces the air flow and therefore efficiency of the furnace but also allows an opportunity for debris to get into the furnace itself, which could result in a broken furnace or even a house fire.
Get A Combustion Analysis
A proper combustion analysis tells us multiple things about your furnace.
1. Heat exchanger integrity. We can discover any small cracks in your heat exchanger before they start to open up and become dangerous.
2. Combustion ratio and efficiency. We will be able to take a look at the efficiency of your furnace and know whether it was installed correctly. Most installers do not adjust the gas valve on installation which can have you burning more gas than needed.
3. Peace of mind.  A properly burning furnace emits very little harmful gases. Knowing that your heat exchanger is not compromised can let you sleep well at night knowing your family is safe and warm.
At a yearly furnace inspection, our trained and knowledgeable crew will perform a thorough check of your furnace for any issues or arising issues. Checking things like the blower motor, the pilot, gas supply, flame sensor, etc. can help catch a problem before you are left cold in the middle of Winter! We are insured, licensed, and experienced to give you peace of mind that the job is done right!
Disclaimer: Furnace issues may arise even after having a proper inspection. An inspection should still be performed as a preventive but cannot be guaranteed that there will be no issue for the year.