Servicing Bay, Genesee, Huron, Midland, Saginaw, and Tuscola Counties with Emergency Services 24 hours/day, 365 days/year. Quick, reliable service. We appreciate your business.
Learn More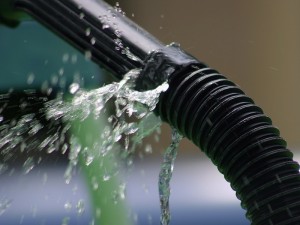 If you are in an emergency, please call us immediately at 989 780-2963.
We are here to help. We know how stressful emergencies can be, especially if you are out of water or heat. Let us take care of you.
We also want to help prevent future emergencies, because they are often disastrous and costly. With our BASC program you never pay another high cost emergency bill and save money at the same time. .
Save 10% on all plumbing, heating and cooling services and get up to $500 credit and never pay another emergency bill for plumbing or HVAC problems!
Sign up for our Bi-Annual System Check (BASC) program to get the following savings and benefits
1.10% discount on all additional services (plumbing heating and cooling)
2. Extended equipment life
3. Lower utility bills
4. Annual system check up renewal reminders
5. Air filter replacement included twice per year
6. Plumbing checked for Leaks
7. Furnace, A/C, Sump pump and Water Heater inspections
8. Fewer Repairs
9. $250.00 credit towards indoor or outdoor unit replacement
10. $500 credit towards complete system replacement
11. Emergencies are charged at regular rates.
For less than $30 a month you will save time, money, frustration, and emergency fees. The BASC program works because in situations like plumbing and heating, an ounce of prevention is worth hundreds or thousands of dollars of cure. Get more information today.
Commercial plans available as well. Please contact us for pricing.