Heating and Cooling Options
Heating & Cooling Systems For A New Home
Choosing the right heating and cooling systems for your new home is a big decision. Having a trustworthy and knowledgeable mechanical contractor can make the process go much more smoothly. Having someone knowledgeable on hand and being prepared can help you make the best choice for your heating and cooling system in your new home.
1. How Do You Want to Heat Your New Home?
There are many options when it comes to heating your new home. So, you'll want to be able to tell your mechanical contractor what system to install.

Furnace
A furnace is the most common way to heat homes today. The furnace will heat air and move the heated air through a duct system using a fan. Furnaces can be electric, gas, or propane and are available in high efficiency condensing units.
Boilers
Boilers are a growing trend in residential homes due to the ease at which zone thermostats can be installed. Zone thermostats allows temperature to set by room. Basically, a boiler is a special purpose water heater that uses a heat pump to heat rooms or zones individually.

Boilers use hot water traveling through pipes to heat air via radiators or radiant floor heat.

A radiator will heat the air surrounding the hot pipes in each room and are the most common choice.

Radiant floor heat carries hot water through pipes in the floor to heat rooms. They are expensive to install and limit your floor options.

Boilers are typically run by natural gas or propane and are available in high efficiency condensing units.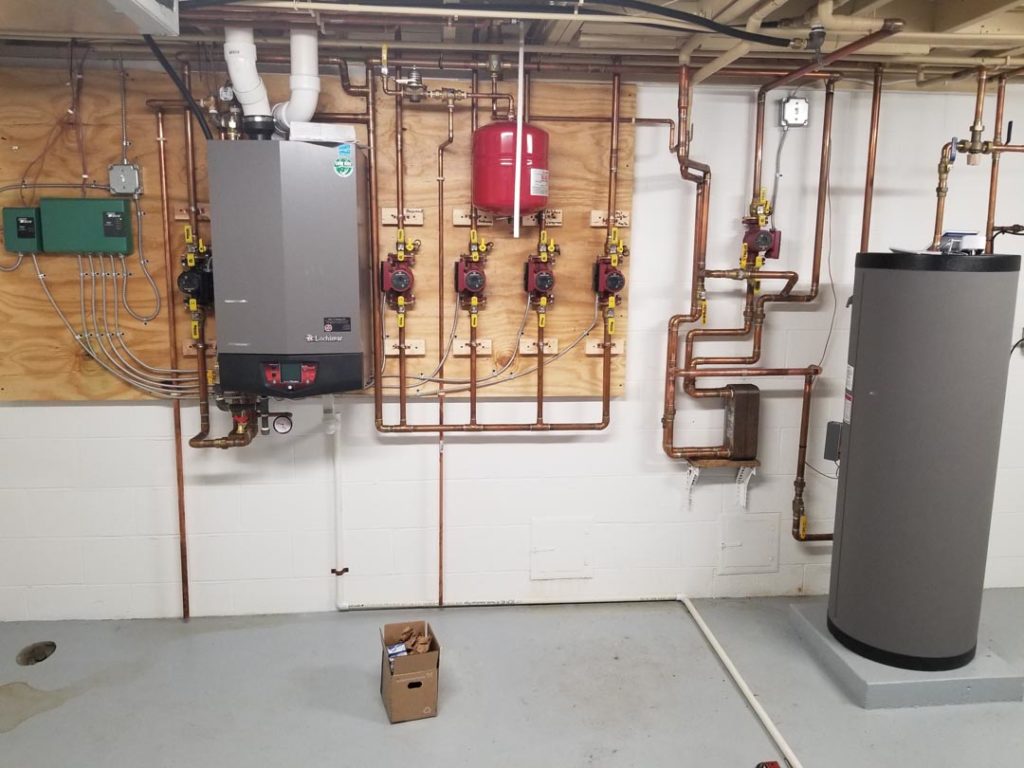 Heat Pump
Heat pumps use electricity and move heat from a warm area to a cold area in the winter. Inversely, in the summer the heat pump takes cold air and moves it from a cool area to a warm area.

There are to main categories of heat pumps.

Air Source

Air source heat pumps use the air outside as a heat source. They are more common, as well as, cheaper and easier to install.

Ground Source

Ground source heat pumps use the heat from underground as a heat source.

Geothermal is another popular name for this super-efficient source of heat. However, geothermal is much more space consuming and expensive to install.

Many homeowners who plan to stay in their home "forever" install this system to achieve higher sustainability.
2. Do You Want Central Air Installed?
Central air cooling systems allow you to control your air conditioning through a thermostat the same way you do a heating source. Central air conditioning systems are more efficient than your typical window unit.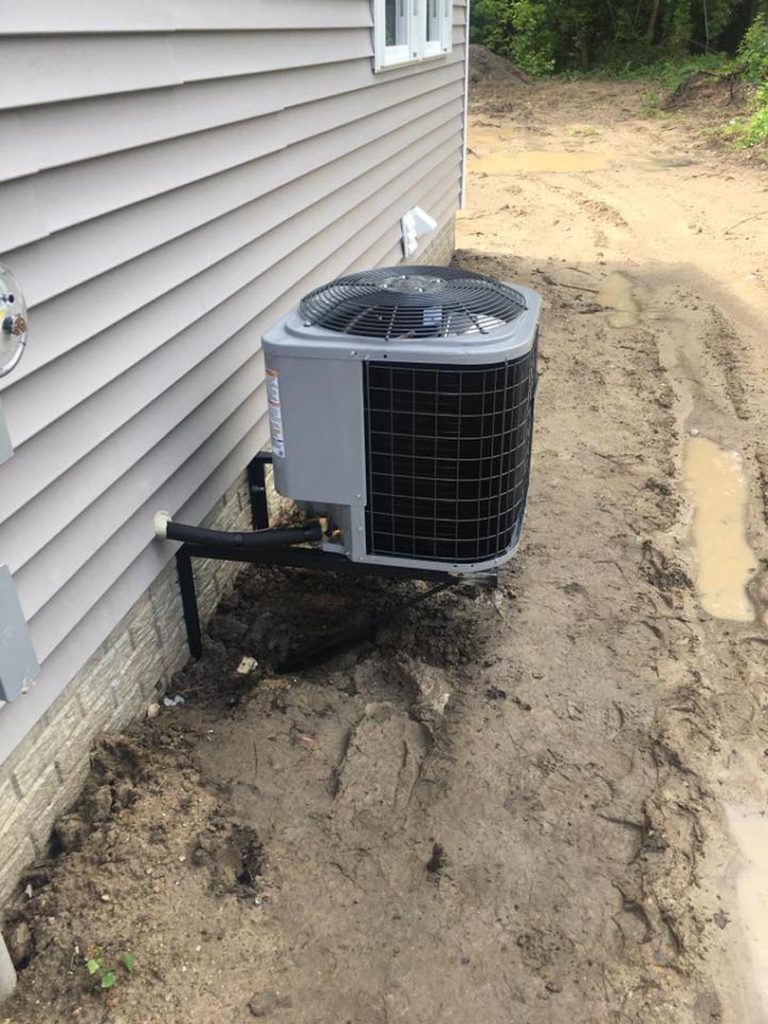 3. Consider the Size & Efficiency of Your HVAC Systems
Having a knowledgeable and friendly mechanical contractor who can help you make sure your units are the correct size for your new home can come in extremely handy. If you have a unit that is too small for the size of your home, you will find it won't be very effective at heating or cooling your house completely or quickly. To try and keep the home at your desired temperature, the unit would need to run often, if not nonstop, to keep up with the demand. However, if you have a unit that is too large, you'll be wasting energy and have a higher than necessary bill every month. As you can see, having a heating or cooling unit that is properly sized will ensure a comfortable living environment in your new home. Considering how energy efficient the units are will play a huge factor in your monthly energy bill.
PRO TIP: Look for energy star rated products to use in your new home. Energy Star is a company that provides an energy efficiency rating for products and units to help home owners be in control of their economic footprint.
Three T's Plumbing, INC. also offers trustworthy and reliable mechanical services. Call Todd today at (989)-780-2963 to have the peace of mind that your new home project will be done right the first time. We service Bay, Huron, Tuscola, and Saginaw Counties of Mid-Michigan. We look forward to making your new home journey as easy as possible!