Maintenance For Your Home This Spring
April showers bring May flowers… and basement flooding! The changing of seasons welcomes more than just warmer temperatures and dealing with arising issues can be quite stressful. Don't fret though! We're going to give you the inside scoop on Spring maintenance and help prevent unforeseen disasters. From leaking pipes and sump pump failures to air conditioning annual maintenance, Three T's Plumbing, Heating & Cooling, INC is here to help take the stress off your shoulders!
So, when you're done dusting the blinds and opening the windows, here are a few areas to give a little extra TLC and attention to this Spring.
Sump Pump Maintenace
The influx of water spell disaster for your home in many different areas, starting with your sump pump. Just like your thighs after an intense leg day, your sump pump can give out when worked too hard for too long. You can test your sump pump by dumping a five-gallon bucket or two of water in the crock. The pump should turn on quickly and pump out the excess water then shut off promptly. If there is a delay in any part of that process it may be time for a new sump pump. Installing a backup pump, even if yours is working properly, can help prevent flooding in the event of sump pump failure or excessive rainfall. It's always a great idea to have a backup plan for your home.
Air Conditioner Maintenance
Even though it might not quite be time to turn the air conditioner on for the season, it is time to do your yearly maintenance. Pick a day you'll be home and it will be hot outside and turn the air conditioner on for a few hours. You'll want to watch for the temperature to come down a few degrees and at a reasonable rate. It will be much nicer to know now if your A/C unit takes half a day to bring the temperature down 2 degrees than on the hottest day of Summer!
While you're at it, clean the debris away from the outside condenser unit and change the furnace filter. If they aren't cleaned build-up in the furnace, which runs your air conditioner, can ruin your system. Of course, you can have your Spring maintenance done in one quick visit from Three T's!
Water Heater Maintenance
Water heater maintenance is something many homeowners overlook. If you don't have your water heater flushed at least once a year the sediment will start to build up in the bottom of the tank. The build-up can cause your water heater to work inefficiently and even quit altogether! But even flushing it out and performing regular maintenance can't change the inevitable. Your water heater still needs to be replaced every 15 years or so. If you are getting close to that point, investing in a high-efficiency water heater can help significantly reduce your energy bill.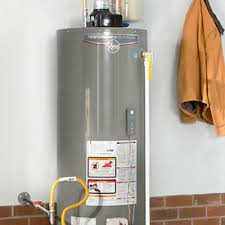 Faucet and Drain Maintenace
Checking faucets for leaking can be a simple maintenance step to help reduce water damage and save water. Faucets can loosen over time and may just need tightening, or they may need to be replaced if they are significantly older. Faucets aren't the only things that might be leaking, so don't forget to check for leaking pipes. You can check the basement, in cabinets, and under sinks. Slow leaks can cause hidden damage when tucked away in these areas of your home. If you find water or suspect a leaking pipe call Three T's to have it repaired before it causes further damage.  
Vent Pipes
Vent pipes can become clogged with debris over the winter. They also tend to be a favorite place for bird's nests. Clearing these away is an important step in your yearly maintenance.
And don't forget your dryer vent! Now might be the perfect time to remind you to clear the lint from your outside dryer vent. You'll want to check the vent and clear the lint about once a week all year long.
Drain Tiles
If your basement tends to flood or has water seeping through the walls, you may consider drain tiles. Getting drain tiles installed in your yard can help drain the water away from the foundation of your home. Building up the ground to slope away from the foundation can also help reduce water leaks.
Thorough Spring maintenance can be a daunting task, especially if you've never done it before. But before you add more to your plate, let Three T's take care of this to-do for you! Give us and cross this task off the list! Ask about our BASC plan and get discounts on your yearly maintenance and any extra work needed throughout the year. So, schedule your yearly maintenance today and then sit back and soak in the beautiful weather!